Mostly occurring near shores and beaches RIP currents are strong, localized, narrow current of water which moves directly away from the shore, cutting through the lines of breaking waves like a small river flowing back to the sea. It 
happens to be the strongest near the surface of the water. The real menace is that it is hard to see but on minute observation can be recognized by  a ripple on the top of water headed back towards the sea. The flow of this water is in backward direction reverse from the flow of its surrounding wave.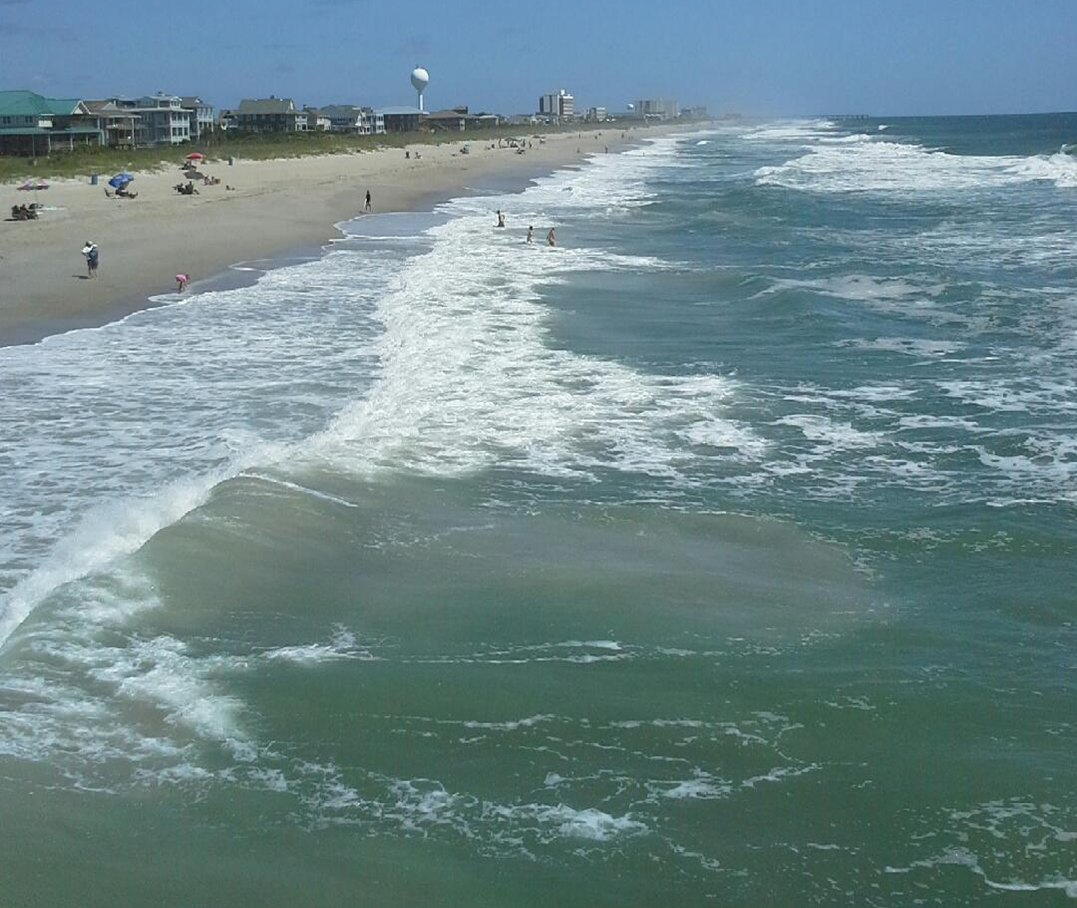 A RIP current can be noticed by observing the following changes in the behavior of waves:-
1-A break in the pattern of waves. The water in the RIP often looks flat in contrast to the waves on either sides.
2-A river of foam restricted to an area.
3-An area of different colored water may be opaque,cloudier,muddier, darker or lighter than surrounding.
4-If any debris is moving backwards to the sea whereas the adjacent waves are in forward motion, a RIP current can be idealized.
CAUSE:-
Due to the action of winds and breaking waves, surface water is pushed towards the land resulting in a slight rise in the water level. This will naturally like to fall back into and searches for a local area slightly deeper and offering least resistance. The water that is pushed up towards the beach flows up along the shores to this area of least resistance also called feeder rip and flows out approximately at right angle in tight current towards the sea through the neck. The neck is the part where the flow is most rapid! RIP currents potentially occur wherever there is strong longshore variability in wave breaking!
HARM AND MITIGATION:-
RIP current contrasts the myth of drowning a human. The real damage is unawareness. A person trapped in a RIP being unawared of this fact tries her/his level best to swim towards the shore but fails miserably because at the neck the force of RIP at neck is far greater than the swimming potential of a man. This causes the person to loose all its strength and stamina and finally he/she is dragged into the head where the person may get drowned! One being aware of such an instance can take the measure of swimming and flowing along the RIP until he/she reaches the head, from where he/she can take the help of the normal sea waves and reach the shore safely.